SWISSTEN POWER BANK FOR IPHONE 12 (MagSafe compatible) 5000 mAh
Code:
22013970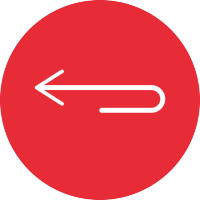 30 days return
You have time to check the product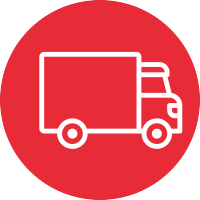 Cheaper delivery
For orders of 60 Euro and more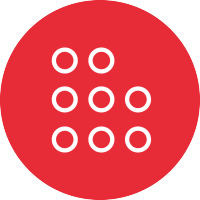 Products in stock
All products are in our stock
Related products
Product detailed description
Do you love small power banks?
Then this compact and small Swissten powerbank has the chance to become your favourite. With a capacity of 5 000 mAh, it provides enough power for both Apple iPhones and Android phones. You can charge the power bank using the Lightning connector, which allows you to charge the power bank with up to 10W of power, and USB-C with up to 18W of charging power. Only 120g device, with the longest dimension of 110mm. Ideal parameters for carrying in pocket as a backup power source.
Wireless charger with MagSafe compatibility
The Swissten powerbank includes, among other things, a wireless charger compatible with MagSafe technology. This consists in the precise placement of magnets both in the charger and in the charged phone, tablet, smartwatch or other device, which results in minimal losses during the charging process. The magnetic alignment can be used for charging mobile phones:
Apple iPhone 12
Apple iPhone 12 Pro
Apple iPhone 12 Pro Max
Apple iPhone 13
Apple iPhone 13 Pro Max
For wireless charging, backward compatibility is maintained up to the Apple iPhone 8 series. S Wireless Charger can also charge the latest models of AirPods or Apple Watch smartwatches.
Extra fast charging for both Apple and Android
This little Swissten power bank is truly incredible. In addition to all the benefits already mentioned, it hides an extra fast charging format Power Delivery for iPhone, which can charge your Apple with up to 20W. The small power bank from Swissten can also provide extremely fast charging for phones with Android operating system in the form of Qualcomm 3.0 Quick Charge format with up to 18W power.
Key Parameters
Practical power bank with 5 000 mAh capacity for iPhone, but also other brands of mobile phones.
Inputs: Lightning (can be charged with up to 10W) and USB-C (can be charged with up to 18W).
Output: USB-C with up to 18W of power and support for PD and QC.
Also functions as a wireless charger with 15W.
Supports Power Delivery extra fast charging technology for iPhone with up to 20W and Qualcom 3.0 Quick Charge for Android with up to 18W.
Weight just
Compatible with MagSafe technology to ensure perfect magnet seating on the wireless charger.
Dimensions: 110 x 69 x 12 mm.
Includes a 20 cm long USB/USB-C cable.
Thanks to the hinged foot on the back, it can also function as a mobile stand.
User reviews
The Swissten Powerbank with MagSafe magnetic alignment suits me in every way. I charge my personal iPhone 13 Pro with it, but also my business Samsung mobile phone, for which I can use the extra fast Quick Charge charging. Small power banks like this are really handy.
Karel, 56, police officer
MN
Michal Němeček
velmi
JJ
Jan Jansa
Super, mám již 4 kusy ????
DP
David Peřina
Funguje a sedi super.
LŘ
Luboš Řezníček
Funguje jak má, jen slabší magnet k připnutí na mobil.
R
Rojuman
Na iPhone13 sedí dobře a plní svou funkci; i když telefon nenabije doplna, jako záloha ideální, na iPhone 13 Pro úplně nesedí kvůli větším fotoaparatům, ale dá se použit, celkové spokojenost
JŠ
Jan Šumbera
Funguje dle ocekavani
K
Karel Č.
Malá a praktická powerbanka, ideální na výlet jen do kapsy a díky MagSafe není potřeba ani kabel. Na iPhone 12 Pro sedí akorát.
MS
Milan Sušeň
Je to super powerbanka. Funguje bez problémů.
PN
Petr Němec
Je to super powerbanka!
MF
Tak na půl cesty
Martin Fussek
Koupil jsem. Na iPhone 12 sedí perfektně. Ovšem příšerně hřeje. Chvíli po zapnutí (ano nestačí přiložit je třeba stisknout tlačítko) začne dolní čas Powerbanky hřát. A to o pořádně. Je to doslova topení. Když to má člověk v kapse bundy tak cítí horko. V zimě možná fajn. V létě hrůza. Navíc to zahřívá i mobil a to baterii určitě moc dobře nedělá. Vydrž je také sporná. Někdo v diskusi na LsA odhadl kapacitu na 3500. Asi to bude ještě méně. Hodně kapacity se přemění v teplo. Začal jsem nabíjet s plně nabitou Powerbankou iPhone co měl 14%. Teď má 47% a Powerbanka už ukazuje kapacitu dvě ledky. Takže polovina kapacity je v čudu. Zatím to vypadá že jim to brzo pošlu zpět.
Reply