CD Slot Phone Holders
Mobile phone holders for CD drives are a great alternative for all owners of older cars who no longer use CDs.
CD holders, just like car air vent holders, don't obstruct the driver's view and keep your phone within easy reach. You can use them not only for your mobile phone, but also for your tablet. Be careful about the maximum size of the attached device when choosing them.
In terms of mobile phone mounting, the CD drive holders offer 2 options:
classic jaws
magnetic surface
In the case of a magnetic CD drive holder, for example the Swissten S-Grip M5-CD1, the metal pads are always included as a counterweight to the magnet.
Bestsellers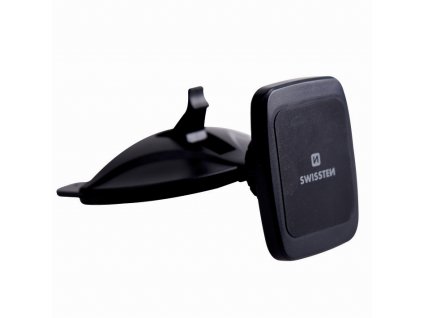 Magnetic car holder for tablet and mobile phone. Installation to the CD drive. No obstruction of view from the windshield. Ball joint mechanism with possibility of rotation in...
65010501