Free Gifts with Purchase
Enjoy our gifts from Swissten!
Shop according to your taste and get a FREE stylish gift of your choice.
How does it work?
1) You choose the products in your order worth at least 1000 CZK or 2000 CZK.


2) In your shopping cart, you choose a gift that we will add to your order for free.


3) In your shipment you will find the promised reward.
#ShowMore#
Which gifts can you choose from?
With a purchase of over CZK 1,000, you can get gifts from our partner e-shop, practical chargers, headphones, and other accessories. We regularly update our range of gifts so that there is something for everyone. Gifts are stock dependent and not all may be available at the same time.


Where to choose a gift?
In the first step of the shopping cart, you select the gift that is currently available and click on it. The system will assign it to your order and we will send it to you. A picture is worth dozens of words: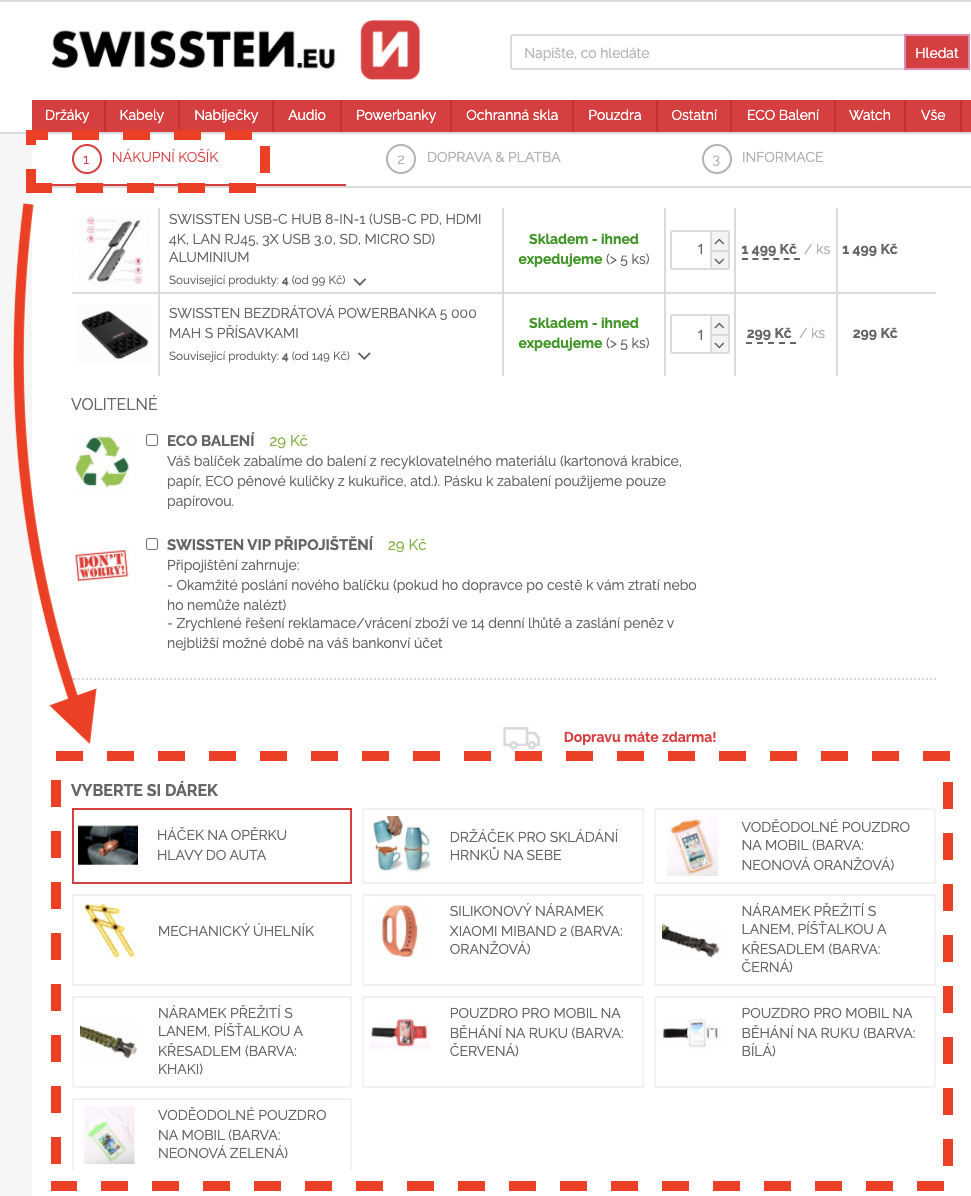 Bestsellers