Webcams
Swissten webcams are the right solution for your conference calls, shooting youtube videos, skyping with friends and other occasions when you need a sharp screen. Paired with headphones or speakers, you can easily create a truly high-level conference centre at home.
How to choose a webcam?
The most important parameter is definitely its resolution. In addition, the frame rate (fps), autofocus and, of course, the weight and dimensions of the webcam are also important. Other features that may be useful are the remote control, backlight or zoom.
#ShowMore#
Webcam resolution
Full HD (1 920 x 1 080 px) resolution is considered the standard for webcams. Full HD webcams are ideal for conferencing, private video calls or for beginner youtubers. You can also find webcams with 4K Ultra HD resolution (4 096 x 2 160 px), which not only offer better images, but often a wide range of superior features.
Webcam frame rate
This value is given in units of fps (frame per second) and indicates how many frames per second the webcam can capture and process. Of course, the higher the number, the smoother and more detailed the image. On the other hand, a higher frame rate also means a higher bitrate, therefore, a higher demand on the computer. Conventional webcams have a frame rate of around 30 fps. High-end ones can double that.
Is autofocus needed on the webcam?
Thanks to autofocus, the webcam can react flexibly to your movements and focus to make your face as visible as possible. While professional webcams often offer a manual focus option, you usually won't be thinking about focus settings when you're video conferencing, so you'll be glad for autofocus.
Webcam dimensions and weight
A webcam usually needs to be carried around a lot and possibly packed in your luggage for travel. Therefore, it should be lightweight and compact. The average webcam weighs up to 250 g. However, there is a direct proportionality between the weight of the webcam and the image quality. If you really need a top-quality image and you don't plan to transport the webcam often, don't be afraid to invest in a bulky device.
What's useful in a webcam?
A webcam with an integrated microphone is handy. You don't need to buy an extra microphone and figure out how to connect it. The sound quality of built-in microphones on a webcam is usually sufficient for conference calls and YouTube videos.
There are webcams that can only be placed on a table. More sophisticated webcams can also be easily mounted on a monitor, which is quite practical.
Some webcams offer the option of LED backlighting. This is especially useful if you want to use the webcam at night and don't want to disturb the rest of the family with light.
Always dreamed of having your own stalker one day? With a webcam equipped with a face tracking function, you can easily make it come true. It will constantly track and focus on your face, whether you're moving around the room or sitting at your desk.
You will also appreciate: the ability to take photos with the webcam, remote control, manual zoom adjustment and many other features.
Bestsellers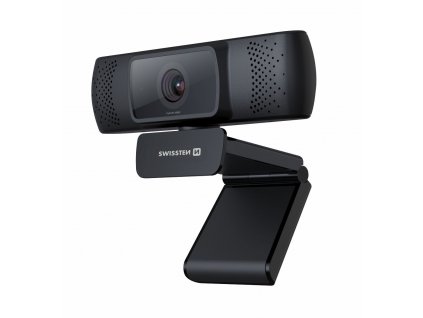 unique webcam with autofocus 2 MPx resolution Image qualityFull HD can be used with both laptop and Mac compatible with Win 10,8,7; iOS 10.6; Android 5.0 and above
55000001