APPLE original cable USB/Lightning pro iPhone 2m (retail pack)
Code:
MD819ZM/ADEM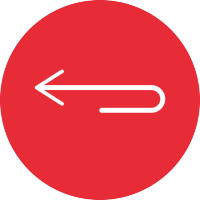 30 days return
You have time to check the product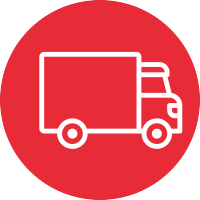 Cheaper delivery
For orders of 60 Euro and more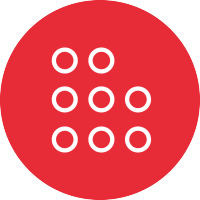 Products in stock
All products are in our stock
Related products

Package: Damaged package (ripped or a bit damaged paper package)
In stock
(4 pcs)
| MD819ZM/ADEM
Product detailed description
Charging and data cable for iPhone, iPad and iPod with the practical length 2 m could be used for charging your equipment from the mains charger, computer or power bank. Use it as a necessary component for the power bank Swissten iPhone iNlight designed especially for Apple equipment. For charging in the car, it can be used, for example, in combination with the Swissten 2.4A CL adapter.
Cable could be used for example for these devices
iPhone 5
iPhone 5S
iPhone 5C
iPhone SE
iPhone 6
iPhone 6 Plus
iPhone 6S
iPhone 6s plus
iPhone 7
iPhone 7 plus
iPhone 8
iPhone 8 plus
iPhone X
iPhonoe XR
iPhone 11
iPhone 11 Pro
iPhone SE 2020
iPhone 12 mini
iPhone 12
iPhone 12 Pro
iPhone 12 Pro Max
iPhone 13 mini
iPhone 13
iPhone 13 PRO
iPhone 13 Pro Max
iPad 4
iPad mini
iPad Air
iPad Pro
Key parameters
Cable designed for Apple iPhone, iPad, iPod.
Equipped by connectors USB-A a
Could be used for charging the iPhone from the mains adapter, computer or power bank.
Length 2 m is practical for the most of usual applications.
Elegant white color is easy combinable with other Apple devices.
Packed in a box (retail pack).
User experience
I use this easy and reliable Apple cable with connector Lightning for charging of my iPhone from the MacBook I used for my job. Sometimes I use it also for charging from mains adapter or car charger. Thanks to the low price I could buy 3 cables and don't need to move only one among different places.
Saša, 23 years, marketing specialist
JZ
Josef Zima
Vše v pořádku.
M
Marie
Jsem naprosto.spokojena, vše v pořádku , kabel funguje.
IK
Igor Kolena
Zatiaľ funčný kábel, takže spokojný
RP
Radek Polák
Vše v pořádku
V
Veronika
Naprosta spokojenost. Vse jak ma byt. Rychle nabijeni. Presne podle popisu.
H
Hank
Vse vypada v poradku
V
Pravost
Vanesa
Dobrý den, jedna se vážně o originální kabel od Apple? Děkuji
Reply
T
Ne
Tom
Tento kabel jsem zakoupil a jedná se o poměrně zdařilý padělek. Nějakou dobu vám jistě poslouží, ale originál to není. Například brožura uvnitř je jasně okopírovaná (dle kvality tisku) a také secvaknuta sešívačkou. Originál jí má lepenou a tisk je ostrý.